CreditEase is a leading FinTech conglomerate in China, specializing in inclusive finance and wealth management, including payment technology, marketplace lending, crowdfunding, robo-advisory, insurance technology, and blockchain products and services. CreditEase actively engages with global FinTech innovators through business incubation, commercial cooperation and investment. Better tech, better finance, better world.
Yiren Digital
Yiren Digital Ltd. (NYSE: YRD) is a leading online consumer finance marketplace in China connecting investors and individual borrowers. The Company provides an effective solution to address largely underserved investor and individual borrower demand in China through an online platform that automates key aspects of its operations to efficiently match borrowers with investors and execute loan transactions. Yiren Digital deploys a proprietary risk management system, which enables the Company to effectively assess the creditworthiness of borrowers, appropriately price the risks associated with borrowers, and offer quality loan investment opportunities to investors. Yiren Digital's online marketplace provides borrowers with quick and convenient access to consumer credit at competitive prices and investors with easy and quick access to an alternative asset class with attractive returns.
Toumi RA (Robo-Advisor)
A FinTech platform under CreditEase Wealth Management. Toumi RA (Robo-Advisor) is committed to provide one-stop services with lower cost and threshold for global asset allocation featuring specialized and customized functions, as well as convenience and transparency. Backed by the top-notch financial support and technological development team, investors can expect maximizing returns through the system, which builds cross-border, multi-asset ETF portfolios by taking individual objectives, capital situation and risk preference into consideration. The system monitors global stock, bond and real estate markets in real time and rebalances accounts automatically.

YiQiFin
YiQiFin is an innovative cloud-based FinTech platform, built on CreditEase's big data-base and experience in risk control and financial management in the past decade, to solve the financing difficulties of SMEs. Featuring convenience, security, controllable risks and open source, the system provides integral services to meet SMEs' needs in investment, financing as well as financial management.

The YiQiFin products include: YiQiRong, one-stop industry chain financing solution provider; ShangChaoDai, supermarket supplier lending service; YiQi Wealth Management for companies and employees featuring cloud-computing and mobility; Cash Compass, cash-flow and budget operation manager; and Fingertips, a cloud-based reimbursement tool.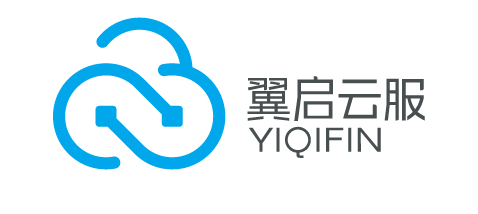 CreditEase Bocheng Insurance Agency
CreditEase Bocheng (NEEQ:870032) is an insurance agency providing specialized, customized and intelligent insurance services. The company offers "face-to-face" insurance asset allocation, health and annuities insurance, as well as insurance trust services tailored for high-end customers. Bocheng's internet insurance services are increasingly accessible to middle class, young white-collar workers and rural population. Its corporate services include tax preferential health insurance service and family plans for employees.

Based on an online test and comprehensive big data analysis on customers' needs, affordability, adaptability and price concerns, Bocheng's "Smart Insurance", launched in 2016, is able to recommend insurance plans covering life, major diseases, education and aged care, which can be purchased with just one click.

An NEEQ-listed company since December 19, 2016, Bocheng runs a Beijing headquarter and 19 domestic branches, currently providing over 3,000 products in partnership with nearly 50 insurance companies. The company seeks to better serve customers with continuous efforts on FinTech applications and internet insurance.